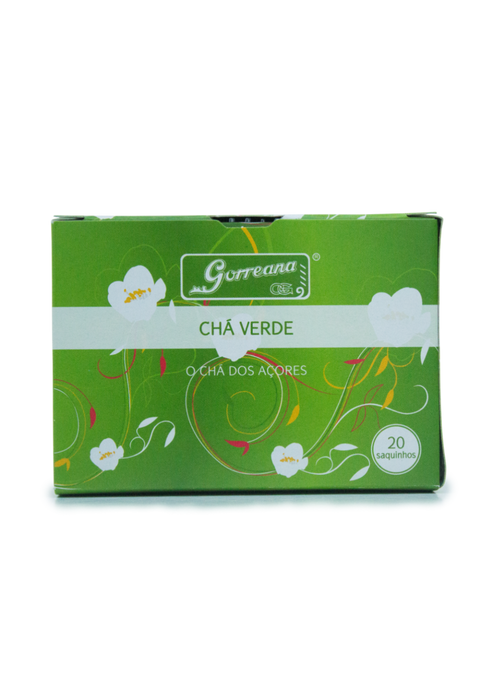 Chá Gorreana Tea (Black or Green)
Original price
$ 6.99
-
Original price
$ 6.99
When visiting the wonderful island of São Miguel, Azores a visit to the Gorreana Tea Plantation is a must. There you will see the old world methods of tea production and sample the renowned teas made at the plantation. Now you can enjoy this wonderful beverage at home.
Chose from
Black Pekoe Tea (20pk)
Green Tea (20pk)
Imported from Portugal with ❤️

Brief History on Chá Gorreana Tea Plantation:  Gorreana Tea Plantation, recognized internationally as a "world class" leader in tea production is Europe's oldest and currently only remaining tea plantation. Family owned and operated since 1883, when Ermelinda Gago da Câmara and her son José Honorato opened the factory selling the first production of teas under the Gorreana name.
Grown hundreds of miles away from industrial pollution in the lush emerald green hills of the Gorreana estate in the Atlantic island of São Miguel, Azores Cha´ Gorreana tea is produced without the use of herbicides, pesticides, fungicides dyes or preservatives. The tea is harvested fresh every April to September which included a large celebration at the peak of the annual harvest. Gorreana's single estate organic green & black teas have been in continued production since 1883. A legacy of fine gourmet teas all handpicked and produced at the upmost quality for 130 years. Gorreana's teas have remained a staple in European pantries for over a century.