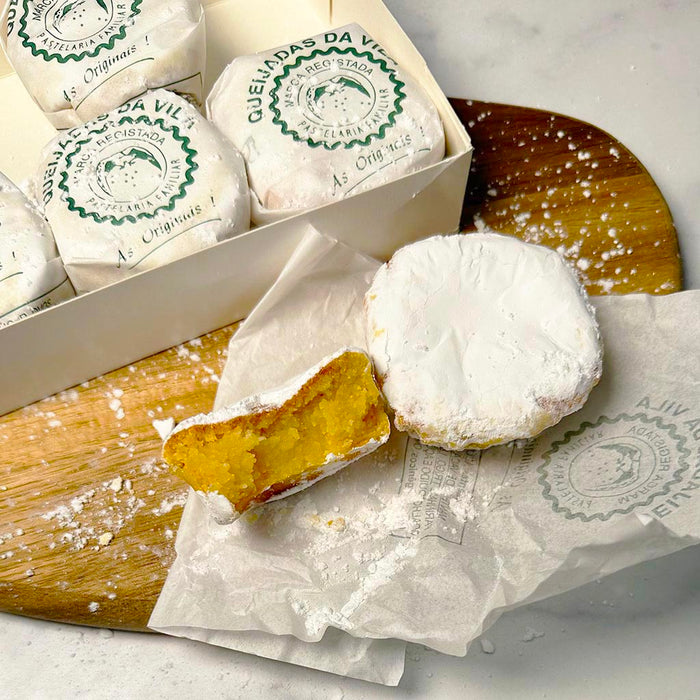 Queijadas Da Vila (Custard Tarts) Pack of 2
Original price
$ 49.99
-
Original price
$ 49.99
Fresh from São Miguel! The justly famous Queijada Da Vila is now available on shopportugese.com.
Created by Nuns in the Convent of Santo André during the 16th century this secret recipe is held by two families who continue to make what is arguably the most famous queijada in the Azores!  

Made using egg yolks and sugar as the main ingredients and coated with powdered sugar while still warm giving it a "crust" and individually wrapped in paper. 
Manufactured by Padaria Maria Olívia Peixoto Da Ponte (since 1975!)

Imported from São Miguel

Sold in half dozen (6 queijadas)
Please note that due to condensation the powdered sugar may absorb some butter and become slightly discolored; this is normal and does not affect the taste and quality of the Queijada