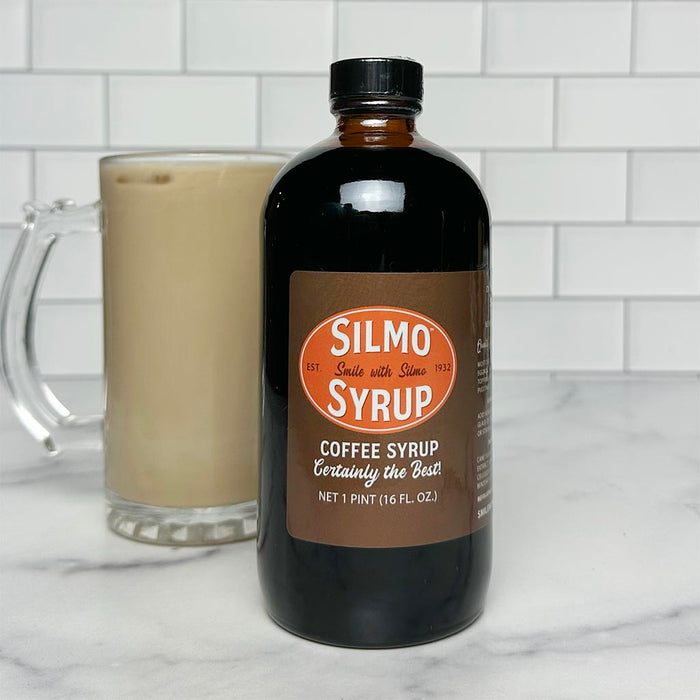 Silmo Coffee Syrup (16 Fl.Oz)
Original price
$ 10.99
-
Original price
$ 10.99
Smile with Silmo! Silmo Syrup is a coffee syrup manufacturer based in New Bedford, MA (Portuguese owned!).  Their signature Coffee Syrup is made with natural, quality ingredients like pure cane sugar and Columbian coffee beans and is produced in glass bottles to preserve quality and taste.  
Goes great with:   
Milk, Milk Shakes, Eggnog, Frappes, Sundaes and Toppings for Ice Cream and Puddings.
Created in 1932 in New Bedford, MA by two Luso-Americans (Silvio and Moraes, which combined to make "Silmo"), Silmo Packing Company was the first company in the US to manufacturer Coffee Syrup, a sweetened coffee concentrate that tastes amazing in cold milk and has become a regional favorite in New England (even earning the title of Rhode Island's official drink).